"Rumah Kambera"; "Rumah" means residence and Kambera is the name of the sub-district. We chose the word "home" deliberately, because in addition to being our future office in Sumba, it will also be a meeting place, sharing activities, teaching and learning, a shelter for volunteers, a place to exchange ideas, a playroom, find innovative ideas, all with a shared vision, namely to improve the quality of life of people living in the East Sumba area.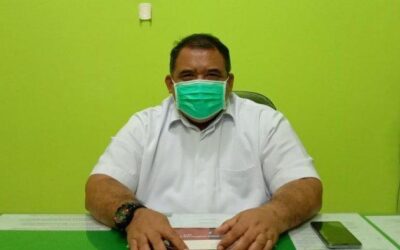 Source : Kupang Tribun News
SUMBA PHOTO STORIES
A photography mentoring project to become a medium of expression and storytelling through photos. Starting from January 2020, training has been conducted in two schools, in two villages, in the eastern part of Sumba.
BANGUN MBINUDITA
since August 2020 we are rebuilding a school that collapsed in the wind at the end of 2019. With this development, every year 65 to 100 children can attend school safely and comfortably.
FIRST AID KIT
A project that aims to provide first aid through first aid kits that will be distributed to every school and traditional medical personnel accompanied by Faskes personnel in East Sumba.
KAMPUNG SCHOOL
A joint project of Charis Sumba School. In the last four years, in the field of education, Charis Sumba School has accompanied 37 teachers in 18 remote village schools, especially PAUD schools and emergency classes in the east Sumba area.
ACCESS TO CLEAN WATER
One of the main problems in East Sumba is limited access to clean water. Generally, people still rely on springs, wells, and rainwater reservoirs but still do not meet the basic needs of water.
GARDEN
One of the biggest assets of this house, is the land on which this house stands; the area is quite large and suitable for farming, we will make gardens.
This error message is only visible to WordPress admins
There has been a problem with your Instagram Feed.
Asssaria, 9 years old, must have surgery quickly for his very serious burns to her legs & lower back
Lukukamaru, NTT - Feasibility study of a deep drilling project and access to clean water
Water Connections Project - A life without water in MbinuDita village
The Shades of Water. A movie by Epi Production, Fair Future Foundation and Kawan Baik Indonesia
Solar buddy. 100 solar lamps for 100 Solar Kids from East Sumba
Les Nuances de l'Eau. Un film par Epi Production, Fair Future Foundation et Kawan baik Indonesia
Water Management Training Course
Truck of Life on is way to Karera, East Sumba