"Rumah Kambera"; "Rumah" berarti tempat tinggal dan Kambera adalah nama kecamatan. Kami memilih kata "rumah" dengan sengaja, karena selain menjadi kantor masa depan kami di Sumba, ini juga akan menjadi tempat pertemuan, kegiatan berbagi, belajar mengajar, rumah singgah untuk relawan, tempat bertukar pikiran, ruang bermain, menemukan ide-ide inovatif, semua dengan visi bersama, yakni untuk meningkatkan kualitas hidup masyarakat yang tinggal di daerah Sumba Timur.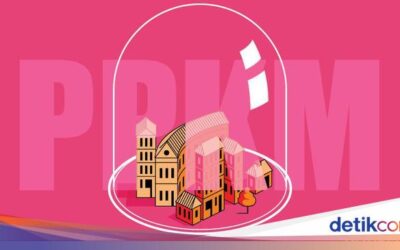 SUMBA PHOTO STORIES
Sebuah proyek pendampingan fotografi untuk menjadi media berekspresi dan bercerita melalui foto. Dimulai sejak Januari 2020, pelatihan telah dilaksanakan di dua sekolah, di dua desa, di bagian timur Sumba.
BANGUN MBINUDITA
sejak Agustus 2020 kami membangun kembali sekolah yang roboh terkoyak angin pada akhir tahun 2019. Dengan pembangunan ini, setiap tahunnya 65 hingga 100 anak dapat bersekolah dengan aman dan nyaman.
FIRST AID KIT
Sebuah proyek yang bertujuan memberikan pertolongan pertama melalui kotak P3K yang akan dibagikan ke setiap sekolah dan tenaga medis tradisional yang di dampingi tenaga Faskes di Sumba Timur.
SEKOLAH KAMPUNG
Sebuah proyek bersama Sekolah Charis Sumba. Dalam empat tahun terakhir, di bidang pendidikan, Sekolah Charis Sumba telah mendampingi 37 guru di 18 sekolah kampung terpencil, terutama sekolah PAUD dan kelas darurat di area Sumba timur.
AKSES AIR BERSIH
Salah satu masalah utama di Sumba Timur adalah terbatasnya akses untuk memperoleh air bersih. Umumnya masyarakat masih mengandalkan mata air, sumur, dan tampungan air hujan namun masih belum mencukupi kebutuhan pokok air.
KEBUN
Salah satu aset terbesar pada rumah ini, adalah lahan dimana rumah ini berdiri; areanya cukup luas dan cocok untuk bercocok tanam, kami akan membuat taman dan kebun.
Water Connections Project - A life without water in MbinuDita village
The Shades of Water. A movie by Epi Production, Fair Future Foundation and Kawan Baik Indonesia
Solar buddy. 100 solar lamps for 100 Solar Kids from East Sumba
Les Nuances de l'Eau. Un film par Epi Production, Fair Future Foundation et Kawan baik Indonesia
Water Management Training Course
Truck of Life on is way to Karera, East Sumba
Access to clean water and toilets. What is it like to go to the bathroom here and elsewhere?
Access to clean water, toilets, showers ... Fair Future explains this project to you